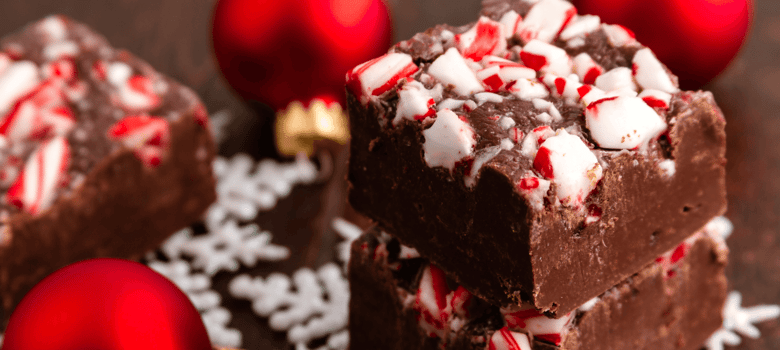 Everyone likes the idea of baking for the holidays, but when you take a look at some of the most popular recipes, you'll realize that a few of them can be pretty daunting. You need special ingredients that can be hard to find. Many require several steps... often with an hour-long wait in between each step. And then after all that, you have to clean up the mess. It's often easier to just pick something up from the store.
Holiday baking should be fun, with simple ingredients to make tasty treats. That's why we've put together a list of some great holiday recipes that are quick and easy to make. They're perfect for parties and you can even get the kids to help you make them!
Old Fashioned Gingerbread
Gingerbread cookies might be a classic holiday recipe, but they can be a pain to make and decorate. Instead, get the flavour - and the delicious scent - with this old fashioned gingerbread recipe. It can serve a lot of people and you can save some calories by "frosting" it with a dollop of whipped cream instead of a sugar-heavy frosting. It's an instant crowd-pleaser.
Cottage Cheese Cookies
Though the name might sound unappetizing, Cottage Cheese Cookies are super-easy to make and sure to be a hit. As long as you watch the timer to avoid overcooking, they're almost impossible to mess up. This blogger dresses them up for Christmas by giving them a sprinkle of red and green sugar, but you could also place a red or green gumdrop on the top.
Peanut Butter Kiss Cookies
Running out of flour? You might be surprised to learn that the classic peanut butter kiss cookie has no flour in the recipe. It's just peanut butter, sugar, eggs, vanilla, and, of course, the chocolate kiss for the top. Tastes vary, but we recommend using regular peanut butter for these cookies rather than the all-natural varieties. It's easier to get a smooth blend.
Monkey Bread
If you're looking for a delicious and easy recipe for a special morning, this monkey bread recipe is to die for. By using pre-made biscuit dough, you cut out most of the hard work. The pull-apart pieces to this dish also make it a fun breakfast. The kids will love it, and you can pick little bites off throughout the morning as you do other things.
Monster Marshmallow Cookies
These Monster Marshmallow Cookies are like a cross between s'mores and chocolate chip cookies, and they look a lot harder to make than they really are. The key to getting them to come out right is to let the dough chill for at least 30 minutes before cooking. Everyone will eat these right up.
Hot Chocolate Marble Pound Cake
Swirl two different pound cake batters together and you have a yummy recipe that looks impressive. This marble pound cake recipe makes four loaves, so you can easily whip these up as gifts for neighbours, co-workers, or friends. Use a disposable pan so that you don't even have to take the cake out of the pan before you deliver it.
Christmas Tree Brownies
A quick look at the picture and you'll see how easy these Christmas tree brownies are to make. All you have to do is make a package of brownies, cut them into triangles, decorate with green frosting and sprinkles, and place a candy cane piece for the trunk. You can even buy frosting in a can to apply mess-free. Everyone loves brownies, so this is a great recipe to make when you need something last-minute.
Gluten Free Blueberry Muffins
These days, almost everyone has a friend or relative who's gluten-free, and these people often have to sit out on all the holiday baking fun. This gluten-free twist on the classic blueberry muffin is nice to have around because it works well as a healthier sweet treat or as a breakfast for your visiting guests. With a few tweaks, you can even turn the recipe into one for cranberry or pumpkin muffins.
Chocolate Peppermint Fudge
If you've avoided making your own fudge because you didn't want to deal with the hassle of using a double-boiler to melt the chocolate, you're going to like this chocolate peppermint fudge recipe. You just use the microwave. As long as you do it in short increments, you're able to melt without burning. After that, the rest of the recipe becomes a lot easier.
It doesn't take a lot of time and energy to make delicious treats for the holidays. Just make sure that you're ready to share the things that you're making or you won't have room in your tummy for actual meals.