Warm weather is just around the corner, and your yard could be the perfect place to enjoy it. Your front yard can make your home stand out with curb appeal, while your backyard will be your own private sanctuary to escape to. It will act as an extension of your home, and whether you're starting with a blank slate in a brand new home or revamping your current yard, having a plan before you start is essential.
Planning Considerations
Before you get down to actually planning your yard, there are some things you should consider first.
Lifestyle
Your lifestyle is a big item to consider when thinking about how your yard should function and what will fit your needs. Do you have children? Are you wanting a space to host outdoor dinner parties? Maybe you have pets that need a space to run around. Take your lifestyle into account before you start getting down to the nitty gritty details.
Maintenance Level
Some plants and yard features require more upkeep than others, so you should consider how much work you're willing to put into your yard to maintain it. If you don't have the time to spend a few hours every week mowing the lawn, maybe a lot of grass isn't for you. It's a good idea to consider how much upkeep you're willing to do before getting started.
Decide What's Important
Most of us don't have an infinite space to work with, so we need to narrow down what is most important to us and what we want to include before adding in more of the "fluffy stuff", such as lawn decorations or small planters. This could include your bigger ticket items, such as a gazebo, deck, outdoor kitchen, dog run or even what you want in your garden beds, such as flowers or produce.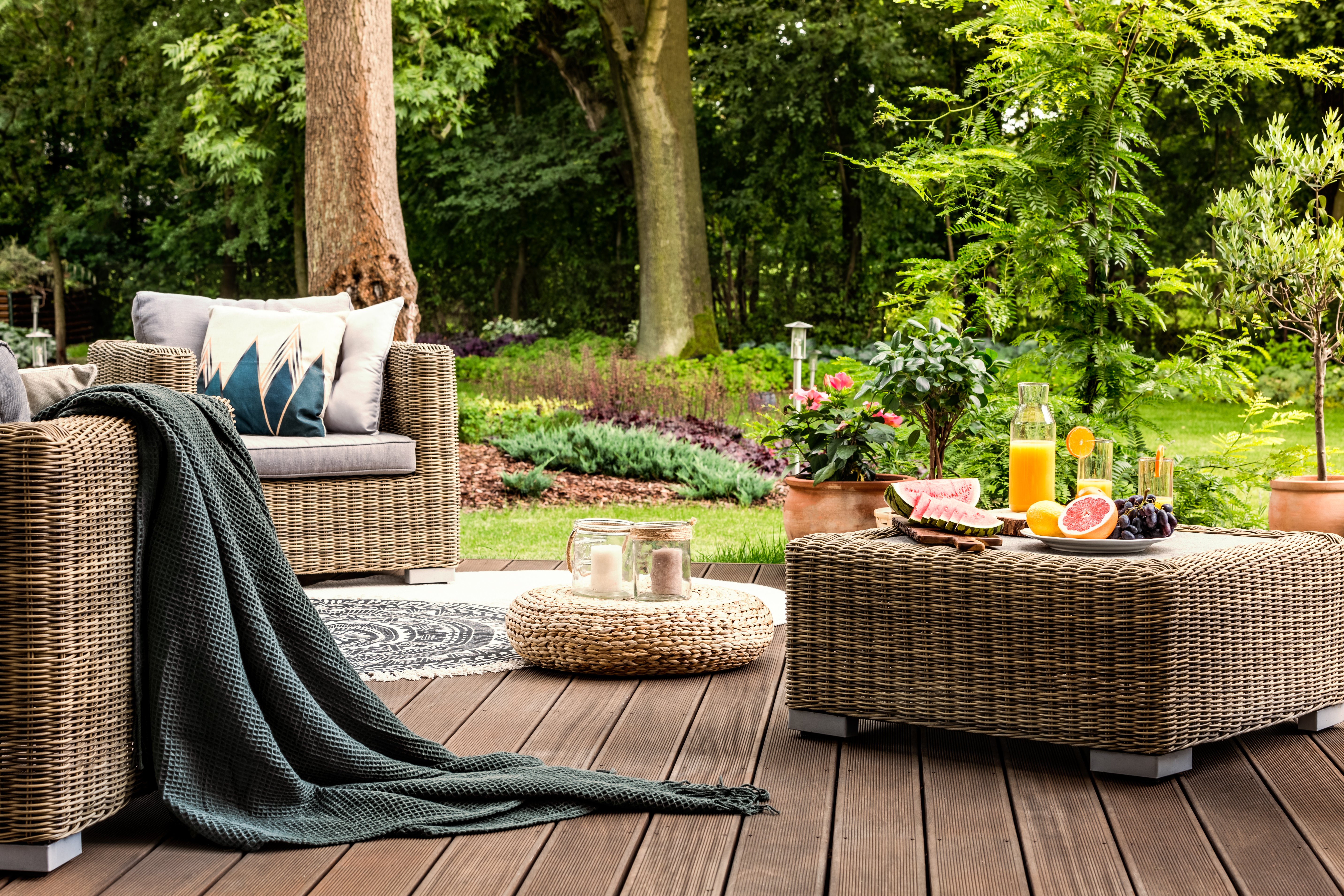 Get Into the Details
Now that you've gotten the big points out of the way, it's time to get into the details.
Having a fence tends to be the top priority when it comes to your backyard landscaping, especially if you have kids or pets. There are many different options for material and style, such as wood, chain link or even lattice. Before starting any work, check to see if your community has architectural guidelines that need to be followed. Also make sure to check your yards zoning before you start so you don't risk installing it on someone else's property. It's a costly mistake that is easily preventable.
If you've always wanted a gazebo but becoming a more sustainable home with fresh grown produce is important to you, and you aren't sure how it will fit, draw it out. Take a measurement of your outdoor space and make a blueprint of your yard. This way you can get a better idea of how it's going to fit and make any adjustments you may need before purchasing your gazebo or any of the materials.
A deck is always a nice touch in your backyard, whether you're looking for a small deck off your back door or a large deck where you can set up patio furniture, it's sure to add that extra bit of value to your outdoor living space. When considering what type of deck you would like, it's important to consider the materials as well. There are a lot of options, but most popular are typically cedartone or composite. A cedartone deck is a wooden deck, usually with wood railings and stairs, but you can also add a more upscale aesthetic with wrought iron railing. However, keep in mind that cedartone requires a bit more maintenance than composite. It's recommended to re-stain them every few years and a board or two may need to be replaced on occasion. Composite requires less work, usually just needing to be sprayed down with a hose.
If you're starting from a blank slate, laying down sod or planting trees may be at the top of your list. Laying sod is a bit more simple than deciding on which variety of tree you may want. No matter which type of tree you're interested in, be sure to do a bit of research beforehand. Consider the living conditions the tree may need, how much space it needs to grow and even the trees root system. Some trees tend to have a shallow root system but stretch out quite far, while others have more depth. It's important to take that into consideration, especially if you want to have a garden bed surrounding the tree. It's also important to consider the living conditions of any other plants you may want to include. Be sure to read the tags before buying anything to ensure that they will work where you want to plant them and see how much space they'll need. Some varieties of plants prefer full sun for most of the day, while others flourish in partial shade.
Know Your Zone
Knowing your zone is an extremely important aspect when deciding what plants you would like to incorporate in your outdoor design. Your "zone" is the climate zone, otherwise known as the hardiness zone, in your area. Plants are grouped together based on what will survive in your specific climate, and what may not. There's no surprise that tropical plants will not last outside during our frigid Winnipeg winters, but some varieties of plants may surprise you. It's a good idea to know your zone before deciding on what plants you may want to include in your yard.
Winnipeg falls into Zone 3a, but if you're from a different area, more information can be found here.
Ideas
There is an endless amount of things that you can do in your yard, but we'll give you a few of our favorite ideas.
Raised Garden Beds
Raised garden beds are great for keeping smaller critters from eating your flowers or produce. They can line the edges of your yard or act as separators to segment your space. If you're planting flowers, you don't need to worry as much about spacing, but you'll have to be more careful when it comes to growing fruit or vegetables. Take a bit of time to think about what you want in your raised garden beds and how big they'll have to be. You can purchase a pre-made one from almost any garden centre or you can make a fun project out of it and build your own!
Low Maintenance Garden Beds
Depending on how low maintenance you would like, there are a lot of options! If you'd prefer to plant your garden once and not have to do it again year after year, look into getting perennials. They survive over the winter so you'll only need to plant them once. Keep in mind however, their bloom period is on the shorter side. You can choose a few different varieties that bloom at different points throughout the summer so you'll always have some flowers in your garden, or you can stick to shrubs that are in more of the evergreen category. They don't flower but are still aesthetically pleasing.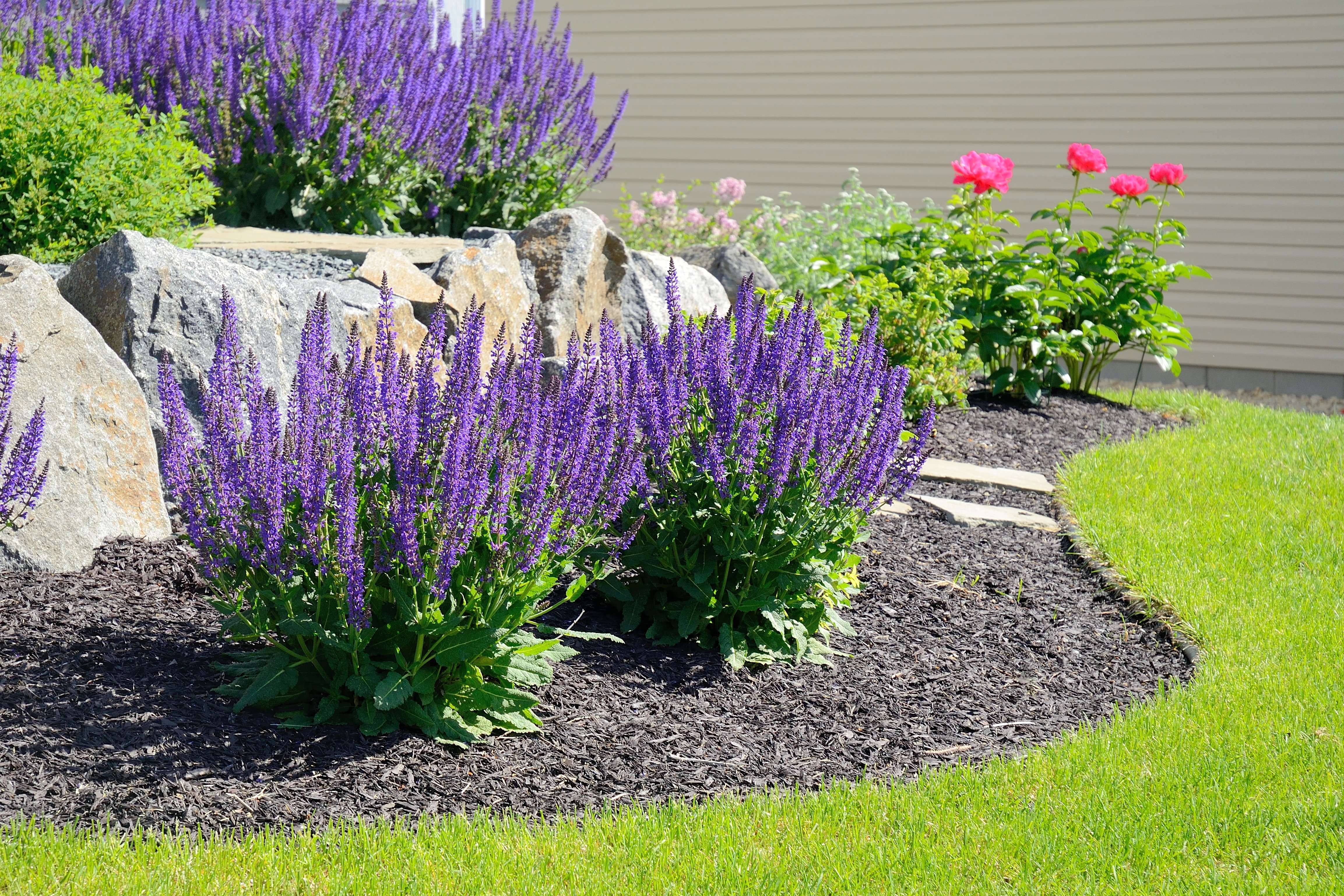 If you don't mind planting once in the spring every year, annual plant varieties are great and tend to bloom throughout the summer months. You'll always have colour in your garden, the only catch is you'll have to water them more often.
Outdoor Living
Many of us want to have a space outside to relax and enjoy our yards. A gazebo is the perfect place to lounge outside with your friends and family and enjoy a relaxing evening. Bump it up a notch by creating an outdoor kitchen! Whether this is a covered space to put your barbecue or the whole nine years with countertops and a sink, it'll make your outdoor dinner parties the talk of the town.
A fire pit is also a fun feature that can carry your outdoor lounging into the night. You can create a fire pit in one section of your yard, or if you're tight on space, a fire table is a great option. Most come with a cover so you can use it as a regular table throughout the day and a warming fire by night.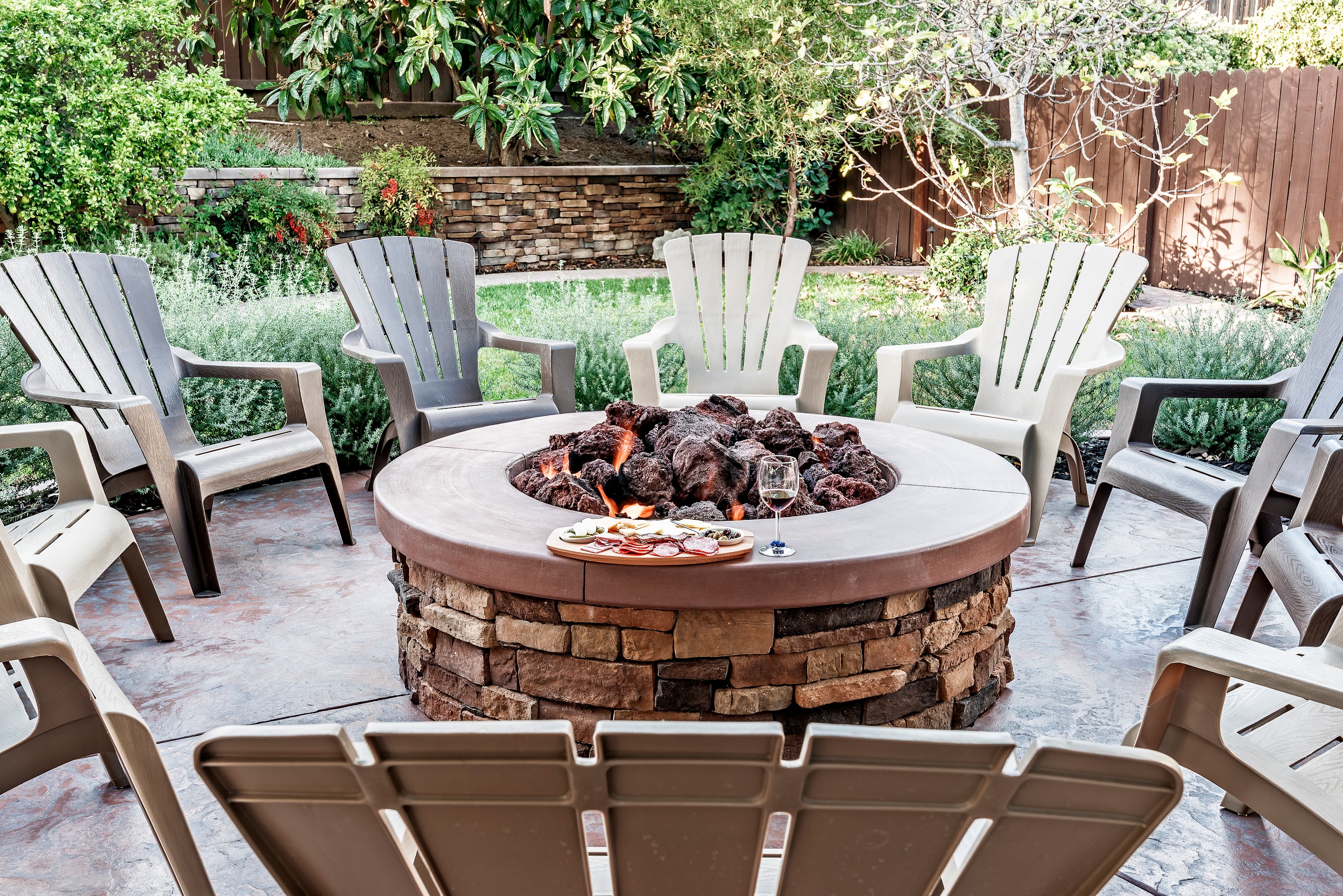 Hot Tubs and Pools
Having a hot tub or a pool is more of a luxury item, but it is sure to up your backyard game in a big way! If you've always wanted a hot tub to relax in year round, or a pool to spend your summers in, be sure to plan out where in your backyard it will go and how to incorporate it into your design. It's also a good idea to do a bit of research beforehand into if your yard can accommodate these items and the maintenance required, as well as what you'll need in order to follow regulations, such as how tall of a fence you may need. While they do require more upkeep, if you know this is a feature that you will enjoy, we say go for it!
If you love the outdoors like we do, your yard is an important feature that should be a relaxing getaway for you and your family. No matter if you're starting from scratch or updating the yard you currently have, we hope these tips and ideas help you along the way to creating an outdoor space you'll want to spend all of your time in!