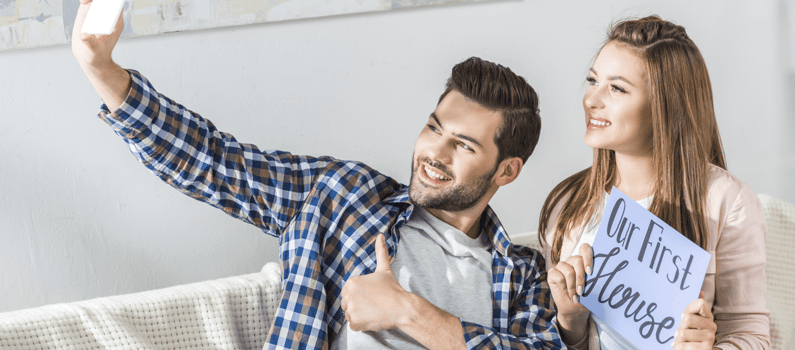 If you've been hesitating over whether or not you should buy your first home, the beginning of the year is the perfect time to get serious about the prospect. Assuming you're in a good financial position to make the leap, we've put together some of the best reasons why now is a great time to buy your first home.
More Comfort and Privacy
Renting a place is fine when you're just getting started, but now that you're more settled in your life and career, your own home will give you the comfort and privacy you're craving. You won't have to worry about a baby's cries or a toddler's rambunctious play disturbing the neighbours, nor will you have to worry about the neighbour's late-night parties waking the kids. Your home is more private.

You'll also finally be able to decorate your home the way that you want, without worrying about getting your security deposit back. In fact, when you purchase a new home, you'll get to have a say in all of the decorative elements, including the floors, the counters, the walls, and the cabinets. Your home will truly be your own.
Space for the Kids
Apartment living can start to get cramped if you bring kids into the picture. You might have the crib in your bedroom and toys taking over your living room floor. Once you have your own home, though, there will be more space for the kids to spread out. They can have their own bedrooms where they keep toys. You might even choose a floor plan that has extra space for a dedicated playroom, or you could turn the basement into a place to play.
Best of all, you'll have a nice backyard for your kids to play in. Once they hit the preschool or elementary age, you'll be able to send them outside on their own because you can keep an eye on them through the window. The majority of new homeowners put up fences for safety and privacy. You can't always do this in an apartment.
Building Equity
Renting can often feel like you're throwing money away each month. When you buy a home, though, you're starting to build up some equity. Down the line, you can use that equity to purchase an even larger home if that's what your family needs.
If you don't need to move, you'll feel comfortable knowing that the equity is there should you need it for home repairs or other necessary expenses. Home equity loans typically are easy to get and have lower interest rates than credit cards.
Putting Down Roots
When you buy a home, you're making a commitment to stay in one place for a while. This is the place where your kids can make friends that will last a lifetime. It's where they'll go to school and where they'll come back to during college breaks. Putting down these roots when your children are still young is a great move.
This is especially true when you've decided to buy a brand-new home.
Other families making the decision to buy now are also planning to live in these homes long-term, so you won't have the same types of comings and goings that you find in an apartment complex or even a resale neighbourhood. Your family will gain a great sense of belonging when they have the opportunity to define the community from the start.
Great Deals Available
There's no universally "best" time to buy a new home. Families each need to make a decision for themselves based on finances and individual needs. However, you'll find that there are often great deals available on new homes at different times of year. Winter can bring incentive due to sales slumps, while the other seasons often have deals in the rush to start or finish new communities. Sometimes, you'll even find a good deal on a home that's move-in ready. No waiting involved. Visit builders and sign up for their mailing lists. You'll soon see the savings that are out there on the home that you want.
There's nothing quite like the feeling of coming home to a home that's your own. With the opportunity to build up some equity in a home that's more comfortable and private than your current rental, the choice should be a no-brainer. Come out to tour Broadview's show homes, and you'll start to get a sense of just how nice your new life could be. Our Area Managers can help you navigate the home-buying process.