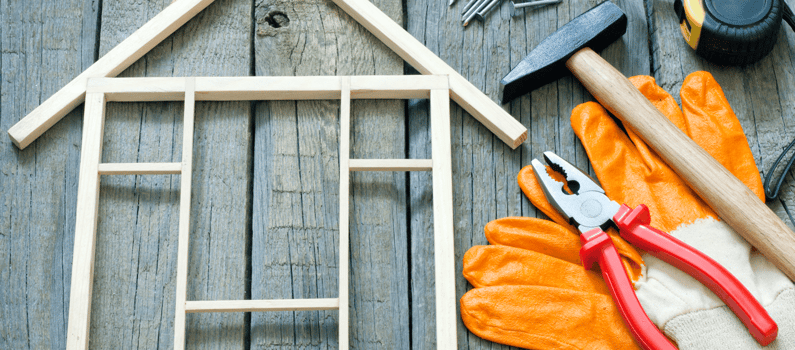 While building a new home is certainly exciting, it does require a little patience and careful planning. For example, if you're trying to time your move with the end of your apartment's lease or the sale of a condo, you'll want to plan very carefully and communicate with your builder regularly. This will give you a clear understanding of where your new home currently sits in the construction process and prevent confusion down the road.
Mortgage Pre-Approval: Money Basics

The Purchase Contract: Paperwork and Details

Getting Started

The Fun Part

Unforeseen Circumstances

Upon Completion

Finishing Up: Finalizing the Little Details

Need a Shorter Timeline?
Fortunately, the process is often more clear-cut than you might think. Most homes take around 9-10 months to complete if building from the start, and it's important to try to make your decisions in the required timeline to ensure your home build keeps moving on track. Read on to learn more about the general timeframe of a new home build.
Mortgage Pre-Approval: Money Basics
Before you can start getting serious about purchasing a new home, you'll need to get a mortgage pre-approval. This means you'll submit an application to the lender, provide past tax forms, and show proof of your income. The bank then orders a credit report to help finalize their decision of how much you can be approved for.
You'll then find out how much the bank is willing to loan you and what interest rate you'll pay. Normally your pre-approval is good for 90 - 120 days (check with your bank to confirm) but if you go over that time you'll have to do the process all over again.
This helps you look at properties within your price range. Any changes to your financial situation between now and the final closing can mean changes to this offer. In most cases, it's best to use a mortgage specialist at the bank/financial institution because financing new construction is slightly different than financing other types of loans.
The Purchase Contract: Paperwork and Details
Once you've settled on a builder, a new community and a great new home plan, you get to start all the paperwork. Your builder's agent will guide you through the process, and you'll be able to make some fun decisions regarding the model, lot, features (and any initial added features). The overall price and any specifics surrounding financing will also be covered in the contract.
There can be a lot of legalese in the contract, so don't feel bad about taking your time and asking questions if there's something you don't understand.
Getting Started
Remember how we mentioned patience? This is the time. Once you've signed the contract, it can sometimes take 2-3 months before construction actually starts. This may seem like a long time, however, this is where the builder spends a large portion of time drafting, reviewing final changes, applying for permits etc., in order to make sure the job is done right. This is where the magic is happening behind the scenes. This time frame is affected by many factors including additional change requests, time for permit approval, and of course our lovely Winnipeg weather!
Throughout the process, the builder may need to pause the work for municipal safety inspections to ensure the work is up to the current codes. You'll know why it's worth the wait when you see how much dedication to detail goes into creating the home you deserve.
The Fun Part
With a brand-new home, you get to have a say in each little detail. For instance, many large structural options or changes are done up front. The "fun" interior selections are done after your home has began construction at our design! You'll get to pick paint colours, cabinet handles, countertops, and more! Many builders have standard options you get to choose from and different upgrade options available.
There's a lot to think about so we highly encourage our future homeowners to attend our free designQ open house events every Thursday! Attending these will give you a head start to see what you like in person before your actual scheduled appointment.
Unforeseen Circumstances
While a builder never wants to delay construction on your new home (it's not in their best interest either!), there are factors that can affect the time frame of your new home build. Unforeseen circumstances regarding inclement weather, delays on inspections and permits, trouble with surrounding utilities and other factors can slow down the process. These circumstances are rare but they can occur.
Upon Completion

Once finished, the builder will take you for a final walk-through. This is your chance to thoroughly inspect your new home and ask any questions you might have. The builder will also be sure to show you how everything works, your new home warranty (and what to expect during the first year), and gather your feedback regarding the service you received.
Finishing Up: Finalizing the Little Details
Exterior elements like concrete walkways and driveways, stucco on the outside of the house, and landscaping are all done when the home is complete or nearing completion depending on the season. These are all things that cannot be completed in the winter due to low temperatures and snow. If your home is finished in the fall or winter, you may need to wait until the spring/summer for the builder to add these finishing touches.
Fortunately, the house itself will be fully functional, and you'll be able to live in it throughout the winter. Once the weather is suitable, the builder will begin to complete the work on homes that require exterior work. All of the details of this should be in your contract.
Need a Shorter Timeframe?
Most people are happy to wait around 9-10 months in order to get the home of their dreams. Knowing how long it will take allows you to make living arrangements until your home is finished. Sometimes, though, the wait is too inconvenient. If you can't renew your apartment lease for another year or you're moving to Winnipeg for work, you don't have the luxury of time.
In such cases, quick possession homes are an easy and desirable solution! These are brand-new homes that come with the same warranties and great features you'll find in built-to-order homes, but the builder has already started the building process. In some cases, these homes may be completely finished while in others, they are early in the build cycle (so you still have time to make some of the design decisions!).
This varies on a home to home basis so always best to confirm with your builder's agent. Purchasing a quick possession home significantly reduces your timeframe. You may even be able to move in after only a month or two!
In short, 10 months is a safe guideline for the construction of your new home. However, each individual home can have a slightly different timeline based on the weather, the builder's schedule, and time taken by the customer to make decisions. Keep in mind, your builder will keep in touch regarding important steps during the process and they want to get the job done right (even if it takes a little longer).
Originally posted Mar 30, 2017, updated Oct 8, 2018