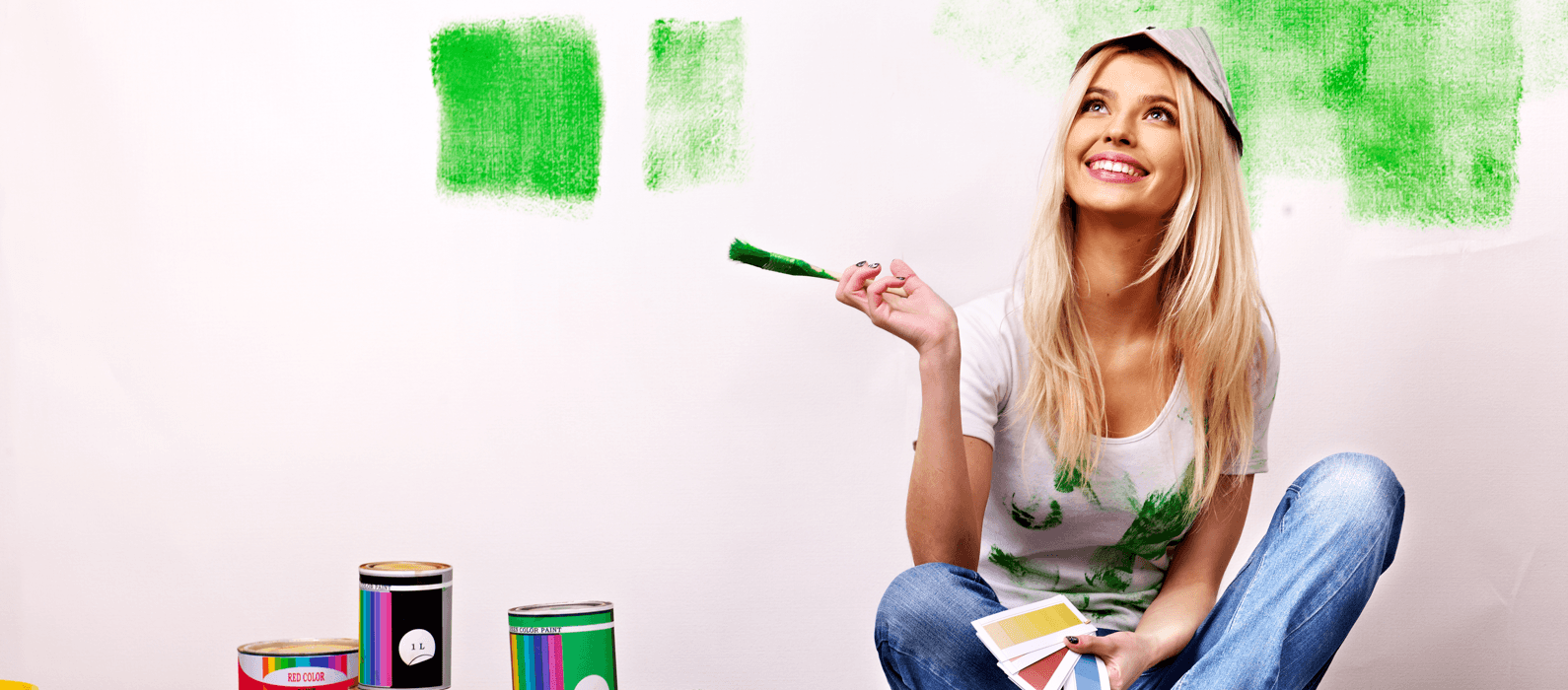 Some people have an eye for how to make a room look good. Others, not as much. If you seem to be missing the decorating gene, you don't have to settle for a home that's slapped together from various mismatched pieces. Our home decorating tips are easy to follow and will put you on the right track.
Do Some Serious Browsing
Before you even think about taking out your credit card, you need to spend time looking at well-designed rooms. Buy some magazines and tear out the pictures you like, putting them into a design notebook. Set up a number of boards on Pinterest and save the things you love. Even 10 minutes a day doing things like this will help keep you on track for inspiration.
Doing this helps you get a strong sense of the types of things you like. You'll start to see themes emerging. It will become apparent that you really like classic looks, or maybe you'll be surprised to find that you like shabby chic. Knowing these things helps you create a plan for your home.
Don't Start with the Paint
People who aren't good at decorating often make the big mistake of selecting a colour for the walls first. It might seem like the best thing to do because the walls are such a prominent part of the room, but they really should be the backdrop for everything else in the home. When you start with paint colours, it can be difficult to find furniture and decorations that are a good match.
Select Your Large Items First
The big pieces of furniture, such as sofas, beds, and storage shelves, will set the tone for the rest of the room. You can easily find throw pillows or wall hangings in a variety of colours, but large items have a limited selection when it comes to the design. Once you have the big items for the room, you can then find accent pieces that complement them.
Find the Focal Point
Each room should have a place that draws the eye. It might be a fireplace or a large picture window. Once you've identified where you want people to look, you should do what you can to direct attention to this point.
One of the best ways to do this is with symmetry.
Across from the sofa, for example, you might have another sofa or an arrangement of chairs. On either side of the fireplace, you might have matching decorations. Create balance around the focal point.
Get the Proportions Right
People who are good with home decor often have an eye for sizing things correctly. Incorrect proportions make a room feel off. For instance, if your bed is too large for the room, it will feel cramped. On the other hand, a small bed can make a large room feel strangely cavernous.
The same thing is true for matching furniture pieces with each other. Advice from Wayfair suggests that a coffee table should be about 1-2" lower than the sofa, about two-thirds of the length, and placed about 12-18" away from the sofa. There are similar rules for the size of an area rug or pictures hanging on the wall. Search for sizing guides if you're not sure.
Group Decorations in Odd Numbers
As you add little items to the wall or on the mantel, you should know that it usually looks better to have things in odd numbers. For instance, if you're doing a group of framed photos, you'll probably want five or seven of them. An arrangement of three candles will look better than an arrangement of two or four.
Layer the Lighting
Another good trick to make your home look great is to layer the lighting. You should never rely solely on the overhead lighting in a room. That rarely gives you the light you need. In the kitchen, you might want under-cabinet lighting for ambience, track lighting for everyday use, and pendant lights over the island. In the living room, you might have some pot lights, but also include standing lamps or table lamps to create different moods depending on your needs.
Keep It Simple
Decorating is something that takes time to master. There's nothing wrong with keeping it simple and making things better over time. Something you might want to start with is a small room like the powder room, before tackling something like the great room. Rather than trying to match a lot of different colours, pick just two or three that work well together and use those. It doesn't take a lot to make a room look good.
This simple advice should take you far, but when you choose Broadview Homes, you also get to work with a certified interior decorator to help you make smart choices in the design of your home. Come see how we decorate our showhomes to start getting some ideas for your new home.